Apple an American multinational technology company that specializes in consumer electronics, software, and online services founded in the year 1976 by Steve Jobs, comes with a new release of amazing software for Apple iPhone users with iPhone 8 or later. On Monday, 12 September 2022 Apple announced the release of its latest software iOS 16 which is available for update by iPhone users of iPhone 8 or later. The release is tagged "Personal is powerful".
Apple iOS 16 is released and packed to deliver amazing new features for most iPhone users. According to the official iPhone release newsroom, it was noted that the release comes with a fully packed update ever to its Lock Screen, giving the ability to edit and collaborate in Messages, new tools in Mail, and more ways to interact with photos and video with Live Text and Visual Look Up.
Here comes everything you need to know about the new iPhone software released.
What day is iOS 16 released?
Apple iOS 16 software was released on Monday 12 September 2022 after a press release by Apple of the recent updates made to its software. It was mentioned that iOS 16 will be available four days before iPhone 14 hits stores. Typically, showing that iPhone 14 will be available for purchase in-store from Friday, 16 September 2022.
iPhones that support iOS 16
All users who own an Apple iPhone 8 or later, will have access to upgrade their device automatically or manually on their settings based on user preference. Also, the second generation of iPhone SE will also support the software update.
Below is the list of iPhones that support the new iOS 16 Software:
iPhone 14
iPhone 14 Plus
iPhone 14 Pro
iPhone 14 Pro Max
iPhone 13
iPhone 13 mini
iPhone 13 Pro
iPhone 13 Pro Max
iPhone 12
iPhone 12 mini
iPhone 12 Pro
iPhone 12 Pro Max
iPhone 11
iPhone 11 Pro
iPhone 11 Pro Max
iPhone XS
iPhone XS Max
iPhone XR
iPhone X
iPhone 8
iPhone 8 Plus
iPhone SE (2nd generation or later)
Pack features of the new iOS 16
According to the official Apple newsroom the new iOS 16 is pack with amazing user pleasing features that will make them stick more to their iPhone enjoying every bit of moment with top notch features. Some of the notable features stated are:
Amazing Lock Screen
The new iPhone iOS 16 comes with all new way of locking your screen, from show casing your favourite photos
Styled Lock Notification View
The new iOS allows you to view notifications on the Lock Screen in an expanded list view, stacked view, or hidden view. And notifications appear at the bottom of the screen, so they stay out of the way.
Schedule Mail Delivery
Mailing is now easy with the new iOS 16 giving you a scheduled delivery of an email ahead of time or cancel delivery of a message before it reaches a recipient's inbox. Also, Users can also set reminders to come back to a message at a later date with Remind me, receive automatic suggestions to follow up on an email if they haven't received a response, and get automatic alerts when they've forgotten to include a recipient or attachment in an email.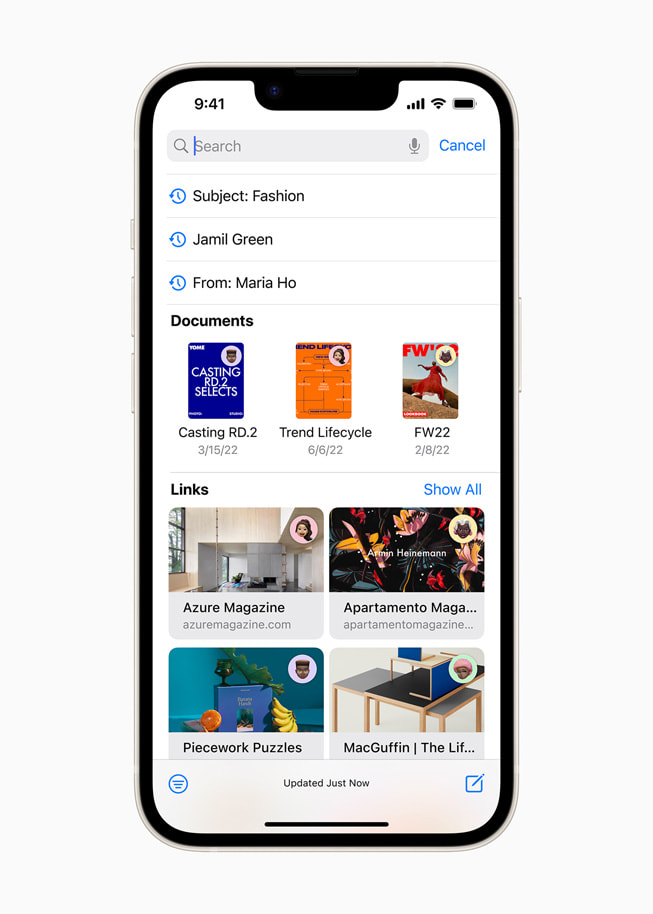 On-device Smart Intelligence
With the new iOS 16 On-device smart intelligence, iPhone users can now make use of the smart integrated Live Text to recognise a text in video, pause such video in frame to take quick action n it such as copy and paste, convert currency and translate text into any language of choice.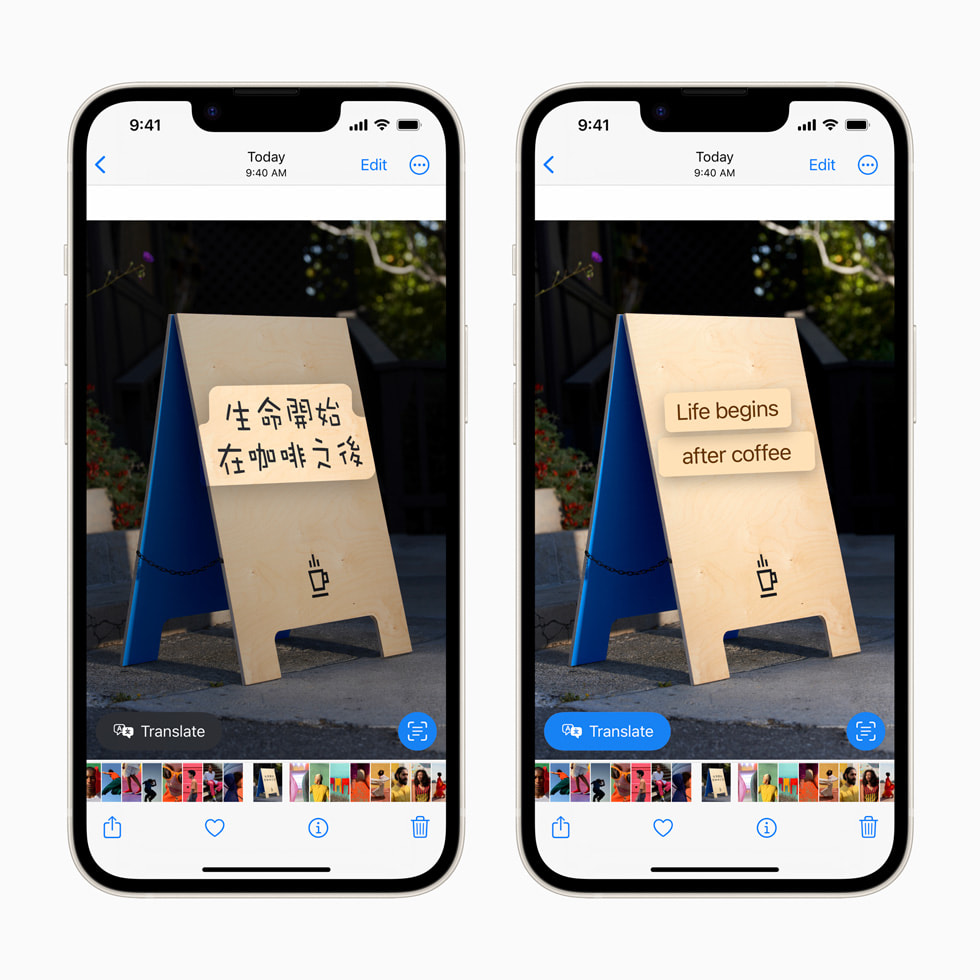 Other Features
Apple Pay Order Tracking enables users to receive detailed receipts and order tracking information in Wallet for Apple Pay purchases with participating merchants.
Family Sharing offers an easier way to set up accounts for children with the right parental controls in place from the start. It includes suggestions for age-appropriate restrictions for apps, movies, books, music, and more, and a simpler process for setting up a new device for a child that applies existing parental controls automatically.
Dictation offers a new on-device experience that allows users to fluidly move between voice and touch. Users can type with the keyboard, tap in the text field, move the cursor, and insert QuickType suggestions, all without needing to stop Dictation.
Siri adds the ability to run shortcuts as soon as an app is downloaded without requiring upfront setup.
Safety Check, a new personal privacy tool, can be helpful to users whose personal safety is at risk from domestic or intimate partner violence. It allows users to quickly review and remove any access they've granted to others. It also includes an emergency reset that helps users easily sign out of iCloud on all their other devices, reset privacy permissions, and limit messaging to just the device in their hand. Users can also understand and manage which people and apps they've given access to.
How to update iPhone with iOS 16?
The best way to check is to head to Settings, then General, then Software Update. Your iPhone will tell you whether iOS 16 is available.
When it is available, plug in your device or make sure your device has 50% battery life or more. Then tap "Install Now." Then prepare to wait. It could take a while.
Conclusion
With the above-mentioned features, Apple iOS 16 is worth it upgrade with its mouth-watering features which make iPhone users stick to their phone continually with hand-on smart upgrades. Try it today